A powerful partnership with Rainforest Rescue
A Powerful New Partnership – Queensland Trust for Nature (QTFN) have joined together with Rainforest Rescue (RR) to create a Powerful New Partnership which aims at restoring the Daintree Rainforest in Far North Queensland.
Queensland Trust for Nature and Rainforest Rescue believe that biodiversity is essential for the future existence and continued evolution of the Daintree, and that protecting all established and endemic forests is of vital importance. Together we can combine our forces and achieve this more effectively, and at a greater scale.
The Daintree Rainforest is an environmental asset of global importance and previous development has had significant impacts on the ecosystem's integrity.
Rainforest Rescue is a not-for-profit organisation that has been protecting and restoring rainforests in Australia and internationally since March 1999, by providing opportunities for individuals and businesses to Protect Rainforests Forever.
Their projects re-establish rainforests through planting, maintenance and restoration programs, as well as purchasing and protecting high conservation value rainforest and preserving its biodiversity.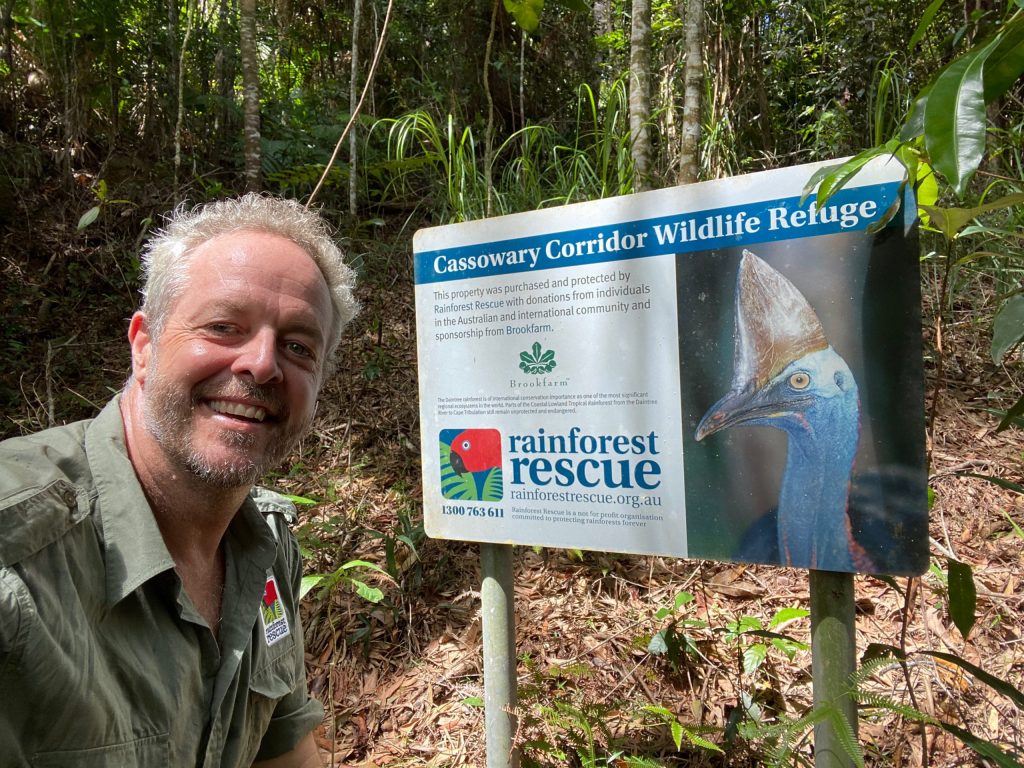 The life cycle of Plastics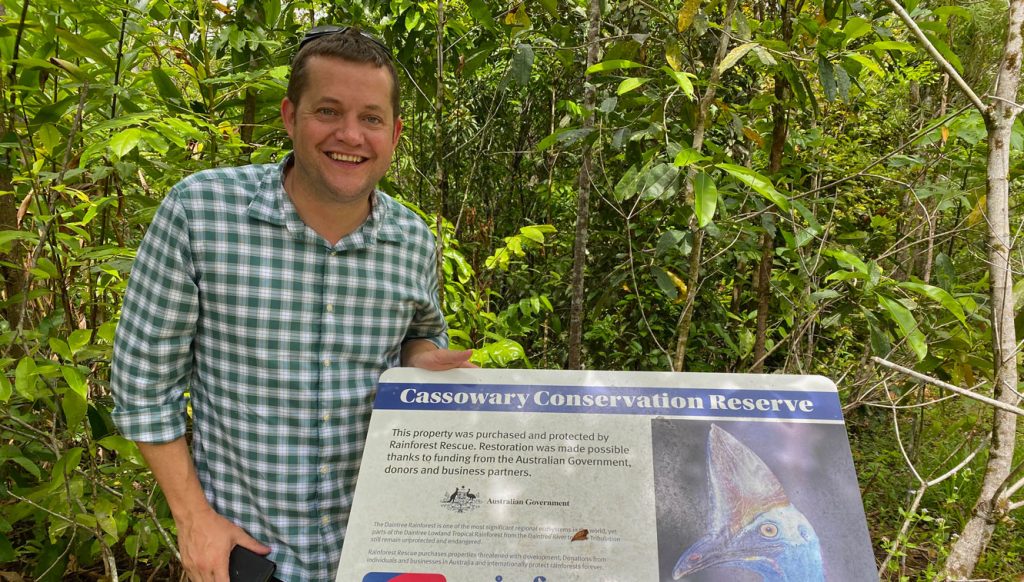 The life cycle of Plastics
Before COVID-19 made its appearance, QTFN CEO, Steve Lacey and RR CEO, Brandon Barber, traveled to the Daintree to explore commonalities, review past and present projects, and meet the people who make up the constellation of rainforest rescue and recovery in the Daintree. We packed in the meetings and the activities, meeting with Allen Sheather and Barbara Maslen, who have worked with us for over a decade and continue to help us identify and ecologically evaluate potential rescues.
Meeting with Jabalbina's CEO, Kupa Teao, at his Mossman office with his staff gave us a glimpse of the future. Plenty of time was spent with Marine at our Daintree Native Nursery. She continues to propagate and grow tens of thousands of Daintree natives for use in our recovery project at NightWings. We met with Annie and her bats at NightWings. We walked the project there with Grant, our Land Manager…from Phase One up to the extension of Phase Four where we are now. We also met with local council officers and talked about potential partnerships, spent quality time with the National Parks officers, and met with the Wet Tropics Management Authority, catching up on the local news and what's ahead.
Steve had this to say. "I believe that the preservation and the protection of our beautiful Daintree is utterly crucial. It is a priceless haven for nature that is unparalleled anywhere in the world. Our vision is to manage and promote biodiversity, using innovative, structured programs and partnerships so that our natural environment can thrive. Rainforest Rescue have been buying, protecting and rehabilitating rainforest. In the process, they've created an outstanding reputation of conservation. It is these successes which we want to support and amplify. I know that the outcomes of this partnership will be a much needed and positive impact on the biodiversity of Queensland's landscape in the Daintree. We're very proud to join forces with Rainforest Rescue."
We're very excited to partner with Rainforest Rescue for the restoration and rescue of the Daintree Rainforest.