Introducing The C4RE Invert Adventure Experts
Dr Kathy Ebert: Post Doctoral Researcher and Dung Beetle Expert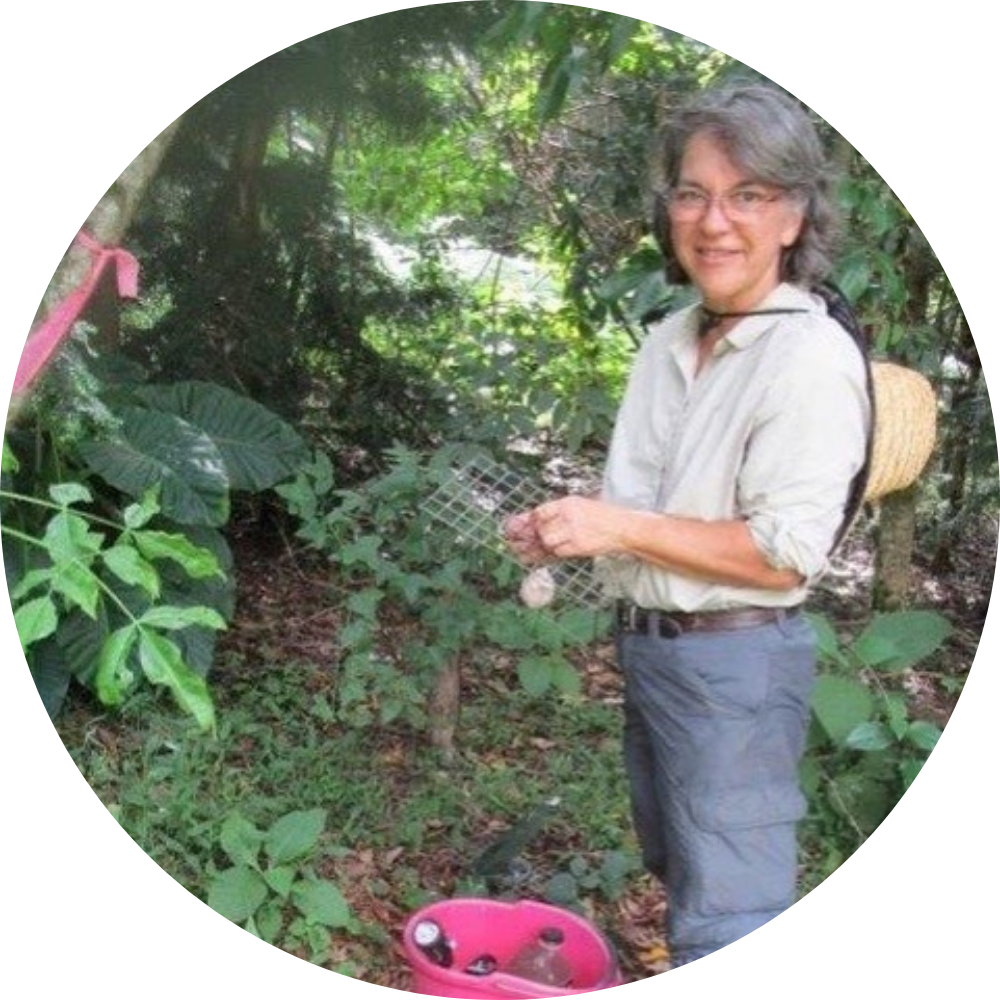 Dr Kathy Ebert is a teaching assistant and postdoctoral researcher at the University of Queensland, School of Biological Sciences. Her primary research interests are in behaviour and taxonomy of dung beetles. Kathy's focus is on the native Australian dung beetles, especially those with unusual behaviours, many of which live in rainforests and vine thickets. She's also passionate about inspiring people to learn about the incredible diversity of insects in Australia: "there are so many fascinating insects in Australia, many of which we know so very little about. Increasing awareness and appreciation for these amazing creatures will enable us to better protect their habitat and biodiversity overall."
Dr Jeremy Wilson: Arachnologist and Trapdoor Spider Expert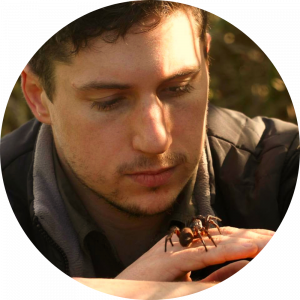 Jeremy Wilson is an arachnologist from the Queensland Museum. He is part of a team of researchers that focus on the Australian Mygalomorphae – robust spiders that construct and spend their lives in a burrow, sometimes with a hinged "trapdoor" over the entrance. These spiders are intrinsically vulnerable because of their small natural ranges and sensitivity to changes in their habitat. In his research, Jeremy describes new species and studies the history of their evolution here in Australia.
Tamielle Brunt: Ecologist, PhD Student and Platypus Expert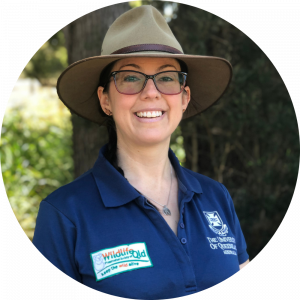 Tamielle Brunt is an ecologist, researching platypus populations within South-East Queensland for her PhD through the University of Queensland. Her project aims to gain much-needed data on the elusive mammal to influence conservation action for its ongoing survival in the state. Tamielle is the PlatypusWatch project officer for the Wildlife Preservation Society of Queensland, helping advocate, implement and operate their Platypus Watch Network, including an ongoing project using environmental DNA to monitor local platypus populations.
Lois Eden: Nematologist and Plant Pathogen Expert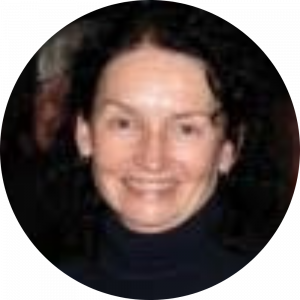 Lois Eden's skill and experience in Science extends across three decades. Her graduate and post graduate studies demonstrate a passion for plants, receiving honours working on nematode-trapping fungi and continuing her PhD studies until 2000. She's worked at DPI Plant Pathology in Nematology and a private company on soil borne diseases (including a Pythium root disease of capsicum). Now, not only is she a Coordinator of 1st year practical classes at UQ, she also started a small diagnostic business analysing plant-parasitic nematodes in turf. When she's not busy with hey botany pursuits, Lois can be found spending time hiking mountains or gardening her yard.
Dr Penelope Mills: Entomologist and Scale Insect Expert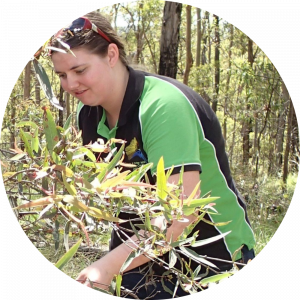 Dr Penelope Mill's PhD focused on the systematics, karyology and taxonomy of a group of gall-inducing scale insects found on Eucalyptus. She is currently employed by Agriculture Victoria on the biocontrol project working on controlling the introduced giant pine scale Marchalina hellenica that feeds on pine trees. My role on the project is to investigate the biology, ecology and diversity of Australia's native scale insects that might be negatively affected from biocontrol efforts to control the introduced scale insect.
Dr Lyn Cook: Evolutionary Biologist and Entomology Expert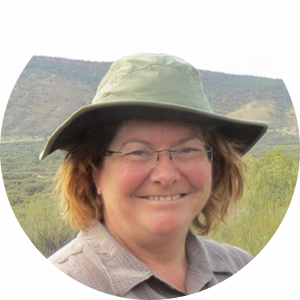 Associate Prof. Lyn Cook is an entomologist at The University of Queensland. As the course coordinator for Insect Identification and Classification we are excited to have Dr Cook's expertise at our upcoming Invert Adventure. Dr Cook's research focusses on understanding the origins, distributions and diversification of Australian plants and insects, as well as their evolutionary relationships with one another.
ETHAN BRIGGS PhD Student and Arachnologist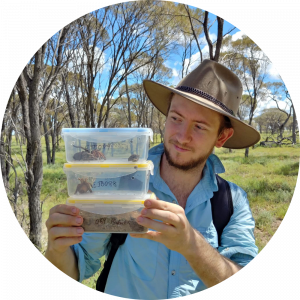 Ethan Briggs is a PhD candidate at the University of Queensland, studying the biogeography, phylogenetics and systematics of Australian tarantulas and bird-eating spiders. Ethan's research comes with a lot of field work which has taken him to many parts of Australia looking for these giant and sometimes elusive spiders. Those areas include regions such as Cape York, the Central Australian outback and Arnhem Land.