Plastic Free July! Will you join us?
Last year, the QTFN team did a competition of who can use the least amount of plastic through out the month of June, 2019.
We had a tally on the wall and every bit of plastic we used we'd add a strike.
The time has come again to go plastic free for the month of July. We will be setting up a new tally on our wall for each staff member to keep track of their plastic usage.
Will you join us?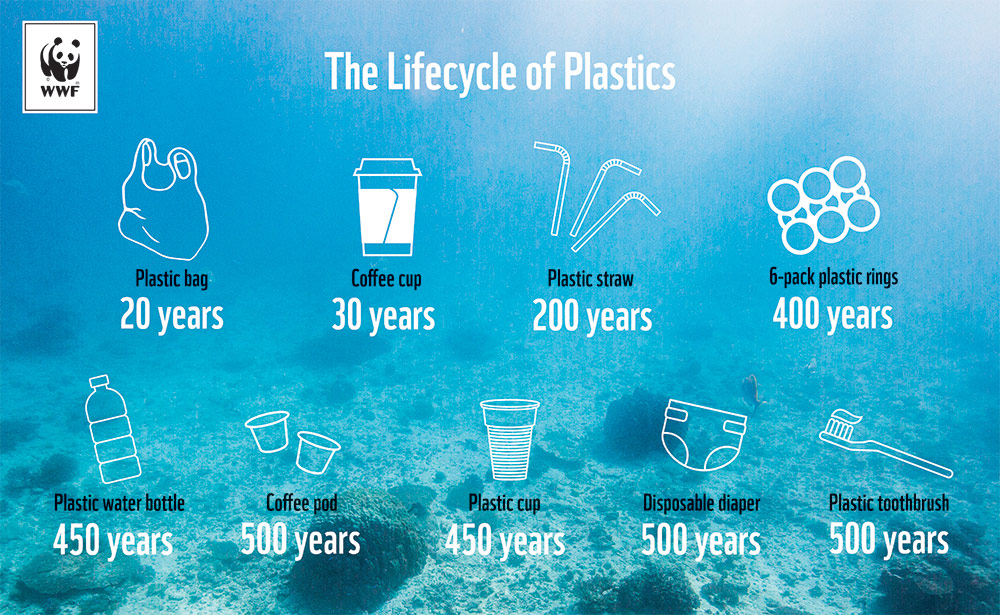 The life cycle of Plastics
Here are some quick facts about plastic:
– It takes about 450 years for just one plastic bottle to breakdown, when it's 'broken down' it will consist of tiny plastic pieces called micro plastic.
– Almost every piece of plastic ever made still exists today.
– An estimated 13 billion plastic bottles are disposed of each year.
– On average Australians use 130kg of plastic per person each year. Only 12% of that's recycled.
What can you do to reduce your plastic usage?
1. Say NO to plastic straws
2. Don't buy plastic water bottles
3. Try a bamboo toothbrush instead of a plastic one
4. Buy coffee from coffee shops that allow you to BYO cup
5. Start purchasing re-usable products