Search for the elusive and endangered mahogany glider
It's a hot sticky summer evening in Wongaling Beach, 2 hours south of Cairns in the tropics of Far North Queensland.
The whine of mosquitoes through the flyscreen is a constant reminder of our tropical location and the itchy and scratchy experience that awaits as soon as we step outside.
For now, we enjoy the relative peace provided by the flyscreen.
A magnificent Mission Beach satinash (syzygium alliligneum) in the rainforest surrounding Wongaling Beach
Huddled around the computer screen, my friend and ecologist Steph McArthur and I are jumping with excitement.
We are thrilled to see an image captured by one of our camera traps, which has been recording for a month up a tree in the sclerophyll forests of East Feluga on a parcel of land owned by Queensland Trust for Nature and around areas in the adjacent Mt Mackay National Park. We think we've got one!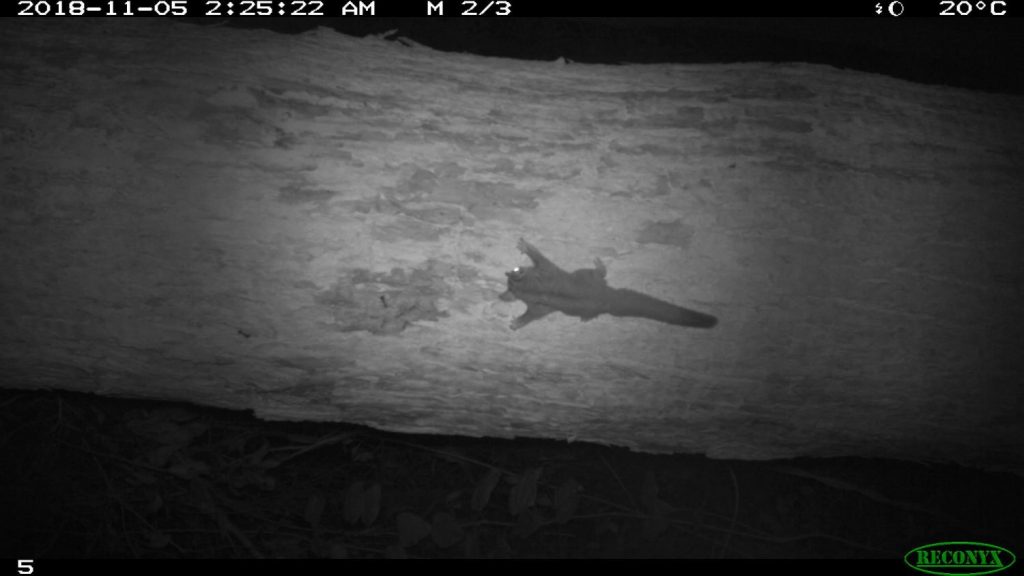 The camera trap image of our potential moggy!
We are looking for "moggies" – the elusive and endangered mahogany glider (Petaurus gracilis).  Moggies are a small possum-like creature with specially designed folds of skin that stretch tight to allow it to glide from tree to tree in search of food. The mahogany glider is similar to the sugar glider common across the whole of Queensland, but unlike its cousin the mahogany glider only lives in very restricted areas of open wet sclerophyll woodlands in the tropics of north Queensland. This range is under threat from land clearing, habitat fragmentation and the transition of its home to the dense rainforest. Changed fire regimes have meant the invasion of the rainforest into the gliders' habitat making it too dense for them to glide between trees.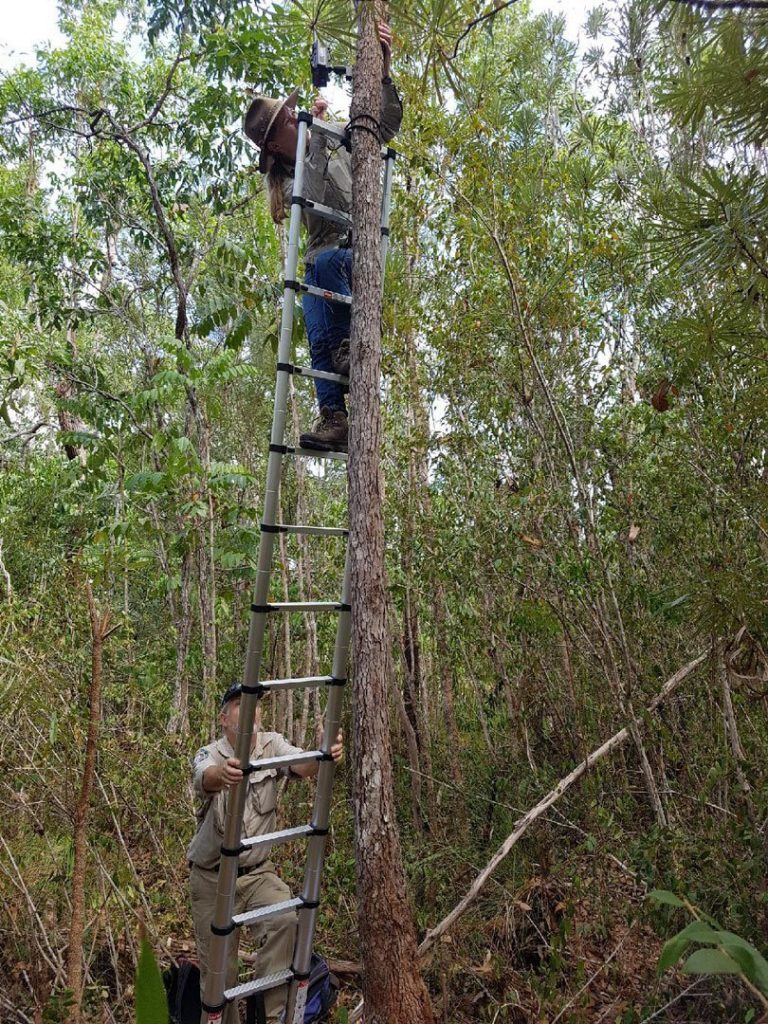 Putting up cameras with the help of our telescopic ladder
For three months, with the support of the Norman Wettenhall Trust and the Mahogany Glider Recovery Team, QTFN have been putting up wildlife cameras to try and identify if the gliders are still in this area. The last confirmed sighting of a moggy was south of Mt Mackay National Park, and over 15 years ago! Getting a handle on the numbers of these little fellas and how they move through the environment is important for successful and targeted habitat restoration.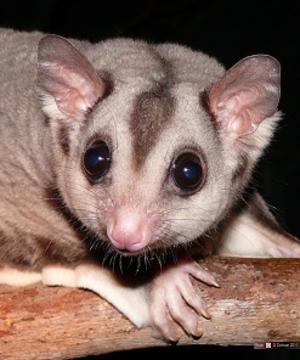 A mahogany glider: what we are trying to find! Image credit: Mahogany Glider, D Dickson 2011, Terrain.
Anticipation grows as we await the reply email from the experts to confirm our find, moggies and sugars can look pretty similar. Bing! The email comes in. Aaaaand it's a sugar glider. Even though it's disappointing, the presence of the sugar glider indicates the habitat is still suitable for mahogany gliders, and that our trapping techniques, placing cameras 4m up trees directed at other trees, does capture them. So, while we didn't capture a moggy on camera this time we are optimistic they are still there – they are one of those critters that's just incredibly hard to detect.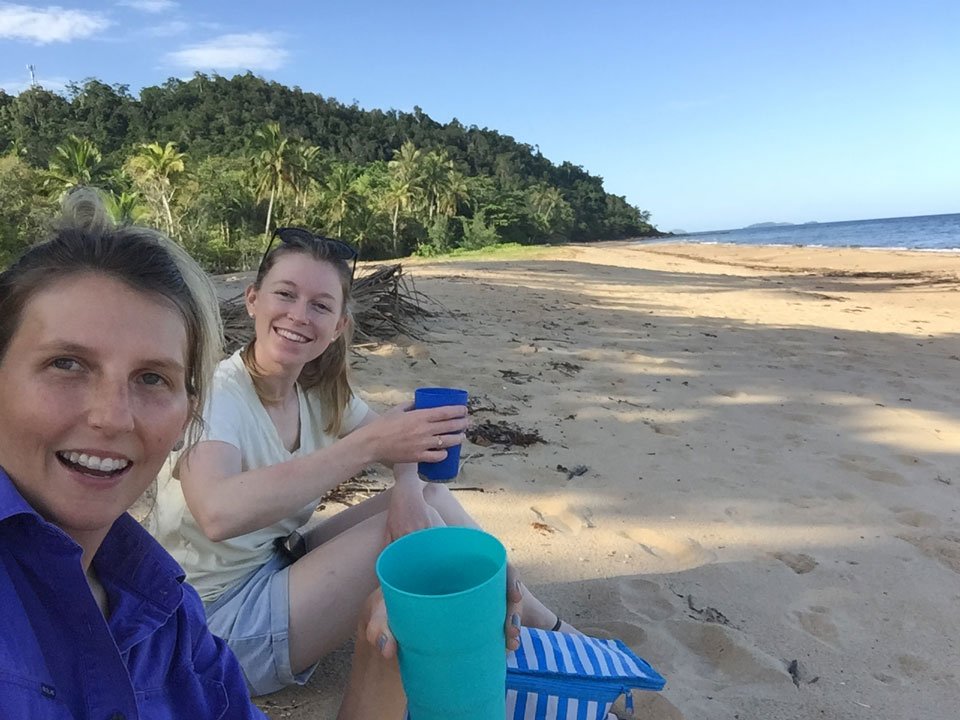 Steph and I consoling ourselves from lack of mahogany gliders with the view at Bingil Bay beach.